I read a post by an instructor who has an online radio show, he titled his post the Top 10 Failures of the Concealed Carry Crowd and I want to comment on a few of his points.
#5-Failure to understand the fundamentals of marksmanship and firearms safety.
This is a biggie. If you do not have these basic concepts committed to memory on an unconscious level I'm really not all that comfortable with you walking the public streets carrying a loaded gun. I watched a video this morning of a shooting in Oakland where they mentioned that a 7 year old boy was wounded in the crossfire.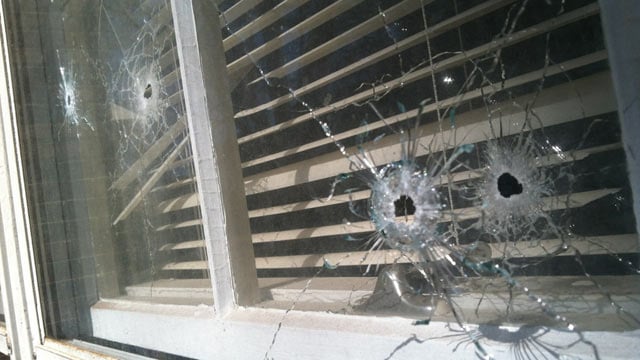 A man walking down the street was shot at by some others in a car, he drew a gun and returned fire (although carrying illegally he is still justified in using lethal force in self-defense regardless of his criminality). The video did not state who fired the shot that wounded the child but had either party been trained and knew the fundamentals of marksmanship and safety there is a much better chance that the kid would not have been wounded.
Now before you get up in arms about criminals being trained, WE DO NOT PROVIDE TRAINING TO CRIMINALS, my point is that if the person who returned fire was carrying legally and had been trained the chances of an innocent being injured goes down to essentially none. People who are trained and practice would have either not taken the shot or would have hit what they intended.
If you cannot quote verse and line the Rules of Safety and the Fundamentals of Marksmanship YOU need to go take a basic class.
#7-Failure to Train.
Another BIGGIE in my book. I was self-taught for most of my adult life and until I made the decision to become a professional firearms instructor I had essential no formal training. Keep in mind, the defensive use of a handgun is not remotely similar to what you learned in the military with the exception that there are guns involved.
We hear from people on a daily basis that they want to take a CCW class or an Advanced CCW class but they have had no formal training. In other words they are self-taught in the basics and because they spend days on the public range standing motionless, shooting at a fixed target that somehow that makes them trained. All you accomplish in this is to commit to memory poor skills and fundamentals. These people when willing to accept professional training are often the hardest to work with because they have SO many bad habits that must be corrected first before moving on to more difficult skills.
Bottom line on this one, you cannot train yourself correctly in the defensive use of a handgun.
#8-Failing to Practice.
Like #7 we see this far too often. Students who have made the serious investment of time and money to take our training classes fail to practice so that what they learned becomes unconscious competence.
Shooting like many things in life is a perishable skill. Navy Seal Operators fire thousands of rounds monthly to insure their learned skills can be performed under high stress situations like incoming fire so they will not have to think how to respond, it just happens on an unconscious level.
All of the instructors at LFT take continuing training annually. We want to have the latest and best knowledge available that we can impart to our students. With that annual training comes the follow up practice so we can perform without thinking. Perfect practice makes perfect . . . and practicing crap makes you a Crap Master.
With each class we teach we always follow up with some practice suggestions, ways the shooter can go off on their own and commit to memory the skills they have been shown. So know the question . . . how many rounds do I need to shoot to maintain my skills? It is not necessarily the number of rounds you shoot, it is the perfect repetitive action of a physical activity of a very specific physical action and depending on your level of competence much of the practice can be done dry in the comfort of your own home.
Drawing from a holster does not have to be practiced with live fire, in fact you will become better if you do not have the distraction of target, gun and recoil impacting your mind. Performing a perfect trigger press can be developed at home with an empty gun and often those who do this greatly improve their learning curve. Clearing a malfunction . . . at home. Emergency reloads . . . at home.
Live fire is just a measurement of the success of your practice. You have learned at home how to hold the gun steady while moving and pressing the trigger smoothly to the rear without moving the front sight from your intended point of impact.
In the end, I think 200 or 300 rounds once a month of live fire is enough for a person who carries a gun on their person, assuming that live fire was performed with the whole package and that means YOU MUST practice in a place where you can draw from the holster, engage multiple targets, move while shooting and rapid fire. If you do not have a place like this GO FIND ONE now because public range practice will only help you learn to move the trigger. In a defensive use of the gun that skill is important but you must also do other things physically at the same time and this is much like rubbing your tummy while patting your head. In the gunfight there are a few absolutes . . . you must always be shooting, running for cover or reloading until the fight is over . . . and time, distance and cover are your friends, you want as much of these as you can possible get.
One of my instructors told me that he did not teach THE WAY, he taught A WAY and I have tried to keep that in mind throughout this career as a professional full time firearms instructor . . . and just like this blog, it is one person's opinion . . . the opinion of a very busy firearms instructor.
http://libertyfirearmstraining.com/